If you are a new owner, someone new to an area, or just ready for a change, finding a pet groomer can be as important a decision as your own choice in hair stylists. One thing to remember though, pet groomers don't work with people, they work with pets! So first look for animal people. That would look like: Relatively introverted (minus the need to connect with the pets' owner, so don't expect them to pipe up, and talk about the weather) Experienced (long standing reviews on social media and the community of vets and surround...
read more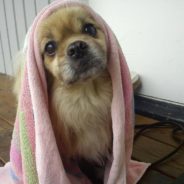 You stop by your dog's bed to check for cleaning, and what do you see? A crawling creature about the size of a bead. You turn to call your dog over, he/she runs to your side, you begin to pet there back and continue to view the bedding area, and to be sure you are seeing what you are seeing. But your attention is pulled back to your dog, because you feel a bump on their back. It might be the end of the world! It might be a complete surprise! But the reality now, "What do I do?  My dog has TICKS!!!" Don't panic, and don't put...
read more
You don't have to live here, to know it's HOT in Arizona, especially  in the summer. Our pets are family and we can't forget some key reasons to bring your dog to PAWS Salon for grooming this summer. High Temps – With the weather comes high temps, and dogs capable of a summer cut, can benefit from less hair on their body. Overheating and dehydration can happen very quickly! Be safe, have the hair trimmed back for safety and comfort Nail Trim – Walking on the concrete and pathways can be difficult...
read more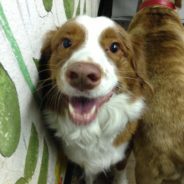 Anesthesia Free Teeth Cleaning has drawn criticism over the years. PAWS Salon has offer this service for over ten years, with zero issues. Dogs and Cats that would otherwise risk complications going under anesthesia, such as age, illness, and chronic conditions, can and have benefited in improved health from having the teeth cleaned and rid of bacteria and tarter buildup that is a natural development. In recent months, it has become s requirement for any Anesthesia Free Teeth Cleaner MUST have a Vet present during the procedure. Although PAWS...
read more
Welcome to the brand new website for Paws Salon of Scottsdale, Arizona.
read more